Shop
La Sablésienne Biscuiterie was created for the lovers of mouth-watering French delicacies, made in traditional ways by the pastry chefs using beautiful decorative boxes. The famous Sablé biscuit is made with pure fresh butter, in Pays de la Loire since the 17th century. It will delight all fine gourmets!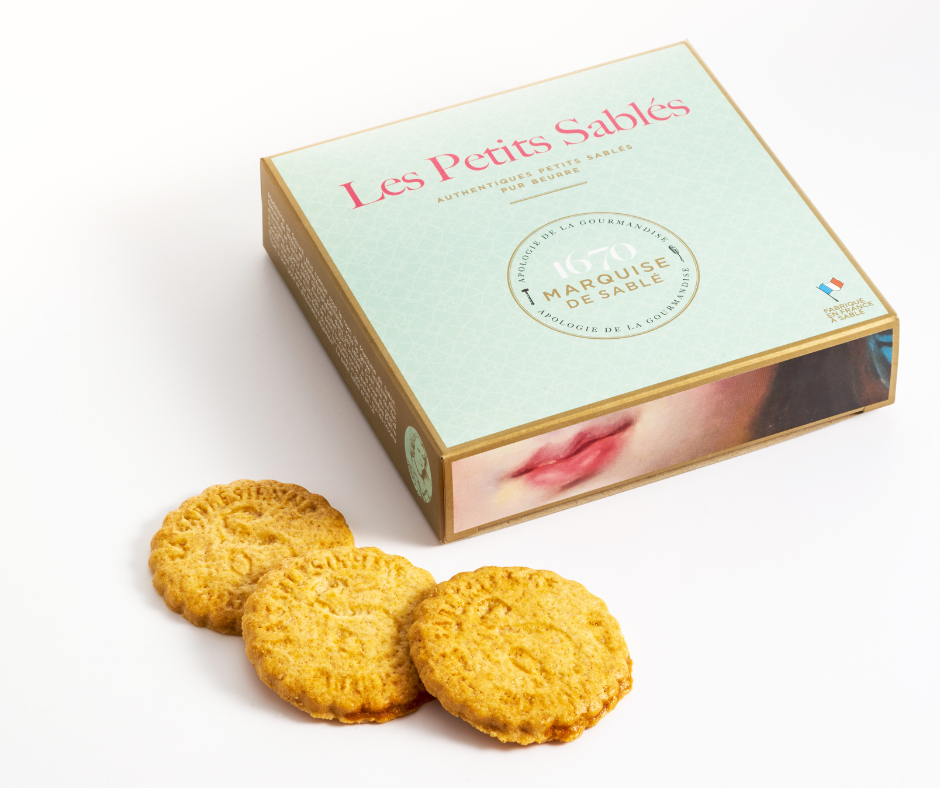 Authentic recipe of the Famous Petit Sablé for all fine gourmets.
Madeleine de Souvré, better known under the name of Marquise de Sablé, introduced the petit sablé in July 1670 to the court of the great Condé. She showed a multitude of small round biscuits to the king's brother who was conquered by these sweets. The Petit Sablé was born. It is this story that we find in the good taste of our real Petits Sablés nature with pure fresh butter, always made in the traditional way by the pastry chefs of La Sablesienne. Product of France.